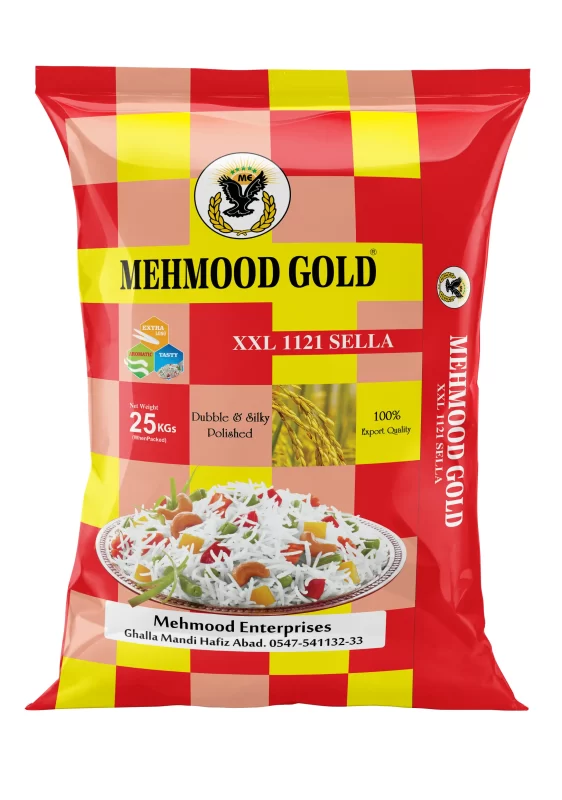 The finest quality 1121 White Sella Basmati Rice, sourced from the bountiful fields of the Punjab region, delights the palate with its long, slender grains and exquisite aroma.
Carefully cultivated with utmost precision, our basmati sella rice is aged for a minimum of 2 years, allowing it to develop a rich flavor profile and a distinct, delicate texture.
Indulge in the culinary experience of our premium-grade rice, boasting exceptional taste, enticing aroma, and a sublime texture that elevates every dish to new heights of deliciousness.
Experience the elegance in every serving with our basmati sella rice, distinguished by its distinctive extra-long grains that lend a regal appearance to your buyer's meals, ensuring a visually captivating dining experience.
Enjoy the culinary pleasure of non-sticky and fluffy rice with our basmati variety. Each grain retains its individual integrity, delivering a delightful texture that enhances the overall dining experience, leaving your rice buyer craving for more.
Savor the delicate nutty flavor and subtle sweetness that our basmati sella rice offers. Each mouthful is a delightful fusion of these enticing notes, adding an extra layer of complexity and culinary satisfaction to your customer's meals.
Discover the versatility of our 1121 white sella basmati rice, perfectly suited for a wide range of cuisines and dishes. Whether your buyers are preparing aromatic biryanis, fragrant pilafs, savory stir-fries, or comforting rice bowls.
Through our meticulous sella/parboiling process, we ensure that our basmati rice retains its essential nutritional value. Packed with vitamins, minerals, and fiber, our rice offers not only exceptional taste and texture but also the nourishment your body deserves, making it a wholesome choice for a balanced and healthy diet.
Whether it's a special occasion or your customer's everyday meals, our basmati rice is the perfect choice. Its exceptional quality, exquisite flavor, and versatile nature make it a go-to option to boost up any dining experience, whether your customer is celebrating a milestone or simply enjoying a delicious meal with their loved ones.