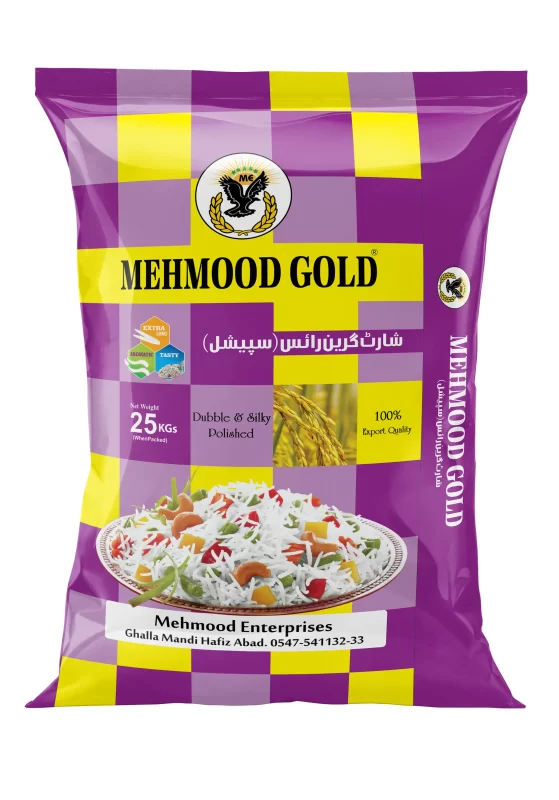 Mehmood Gold's Organic Short Grain Bulk Rice (Special) is crafted from the finest paddy fields, ensuring the highest quality rice for our customers. Each grain undergoes an ultracareful selection process to meet our strict standards of excellence.
With shorter and plumper grains, Organic Short Grain White Rice offers a unique chewy texture that adds a delightful mouthfeel to every bite. Experience the satisfying sensation that comes from the perfect balance of tenderness and firmness.
Mehmood Gold's Short Grain Rice cooks up flawlessly, delivering perfectly separate grains that are tender and fluffy. Whether your customer wants to make biryanis, risottos, or steamed rice, our rice guarantees consistent results every time.
The captivating aroma of Organic Short Grain White Rice adds an extra layer of sensory pleasure to your buyer's cooking experience letting them enjoy the rich, enticing fragrance that fills their kitchen and infuses their dishes with an irresistible allure.
Our short grain rice bulk is incredibly versatile and can be used in a wide range of recipes. From traditional Asian dishes to international favorites, Mehmood Gold Short Grain Rice complements and enhances the flavors of various cuisines.
At Mehmood Enterprises, we take quality seriously. Our short rice goes through rigorous quality control measures at every stage of production, from cultivation to milling, ensuring that only the best grains make it to your consumer's table.
Boost up your buyer's dining experience with Mehmood Gold's Organic Short Grain White Rice (Special). Its exceptional taste, texture, and aroma transform ordinary meals into extraordinary feasts, leaving a lasting impression on your taste buds.
Mehmood Enterprises is a name you can trust when it comes to buying premium quality rice in bulk. With our commitment to excellence and customer satisfaction, we strive to deliver the best rice to households and culinary professionals alike.
For Orders and Quotation Contact Us
We will answer any questions you may have about our online sales right here. Monday to Thursday from 09:30 to 19:00 UTC +5
Do you have questions about how we can help your company? Send us an email and we'll get in touch shortly.