Rice, a dietary staple embraced by millions globally, serves as a fundamental food source enjoyed across diverse cultures. Whether you run a restaurant, catering company, ethnic grocery store, food cooperative, or simply are a food service provider, buying rice in bulk can be a cost-effective and convenient option.
Buying rice in bulk offers several advantages. Firstly, it allows you to save money as purchasing larger quantities often results in lower unit prices. Secondly, it reduces the frequency of shopping trips, saving you time and effort.
Where To Buy Bulk Rice?
We have you covered if you want to purchase the best rice in bulk at competitive prices. Retailers, wholesalers, and distributors exist where there is demand, and they all require bulk rice. Whether you're looking for various rice varieties, like old crops or new crops,  we can assist you in finding the best deals that suit your needs.
You don't have to think about where to buy bulk rice. We have provided comprehensive answers that cover various aspects of where you can buy rice wholesale.
Wholesale Rice Dealer
Mehmood Gold Enterprises is a trusted worldwide wholesale rice dealer for more than the last 3 decades. Our best-quality rice is being supplied all over the globe. We take pride in offering the finest grains of rice, sourced directly from trusted farmers. These farmers adhere to sustainable agricultural practices, ensuring that our rice is of the highest quality while promoting environmental responsibility.
Wide Range Of Rice Variety
Mehmood Gold offers a wide variety of the finest rice cultivated in Pakistan and consumed all over the world by millions: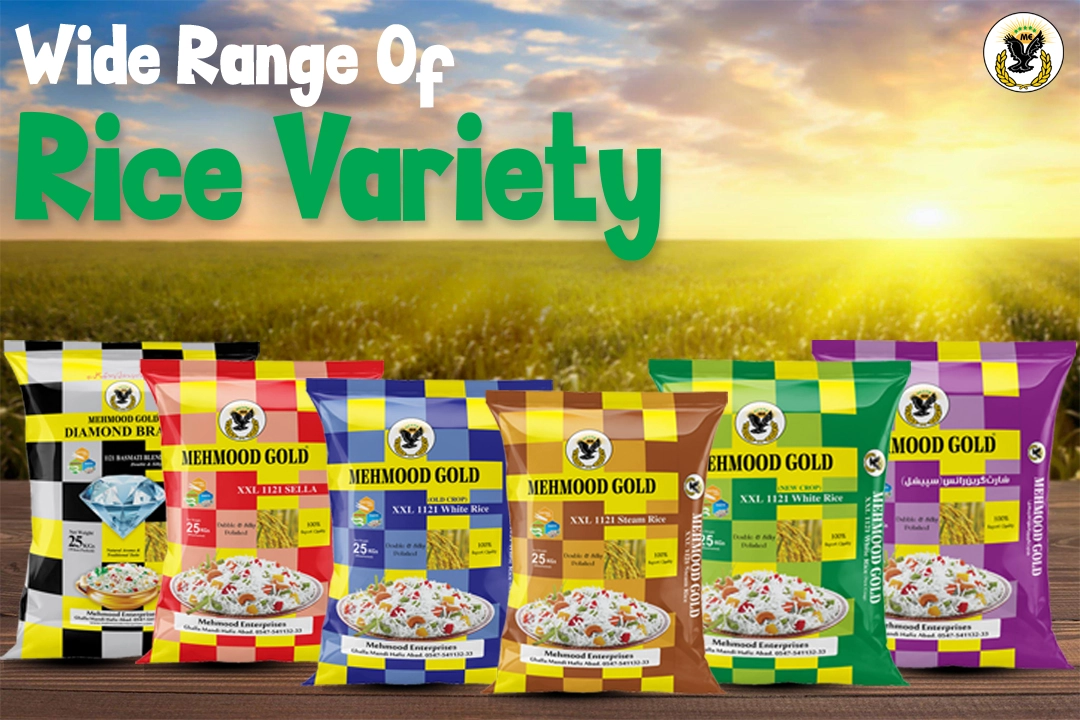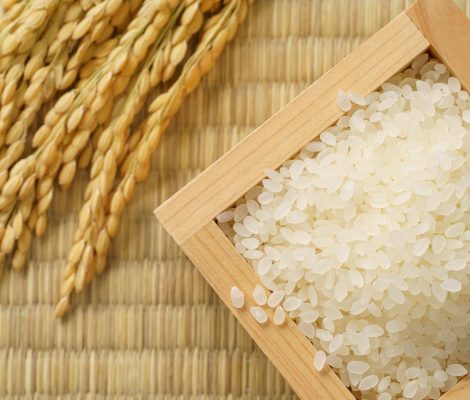 Storage And Shelf Life
Freshness: Our commitment to freshness begins from the moment the rice is harvested until it is delivered to your doorstep.
Ideal Storage Conditions: Our rice is stored in optimal conditions – cool, dry, and well-ventilated facilities. This ensures that our rice maintains its taste, texture, and nutritional value by protecting it from heat, humidity, and direct sunlight.
Airtight Packaging: Our rice is packaged in airtight, food-grade containers. This prevents the entry of air and moisture, preserving the freshness and quality of the rice until your buyer is ready to enjoy it.
Shelf Life of Our Rice: Our rice has a recommended shelf life of 2 years. We provide detailed information on the shelf life of each rice variety we offer, allowing your customer to plan their usage accordingly.
Factors To Consider When Buying Bulk Rice
Several factors should be taken into account when buying bulk rice. Consider the quality and freshness of the rice, the right variety of rice according to your customer's demand, and any specific dietary requirements. Additionally, think about the storage space you have available for rice to avoid wastage.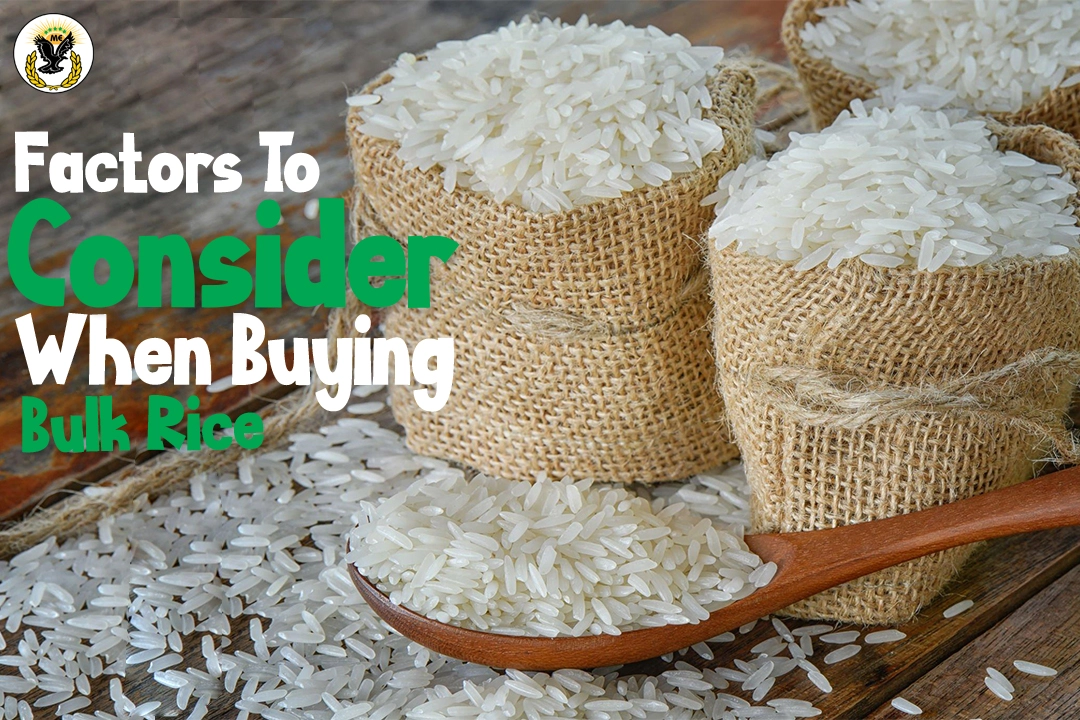 Tips For Cooking Bulk Rice
Cooking bulk rice requires proper techniques to achieve optimal results. Rinse the rice thoroughly before cooking to remove excess starch. Use the appropriate water-to-rice ratio and follow the cooking instructions provided on the packaging. With a little practice, you can master the art of cooking large batches of rice perfectly.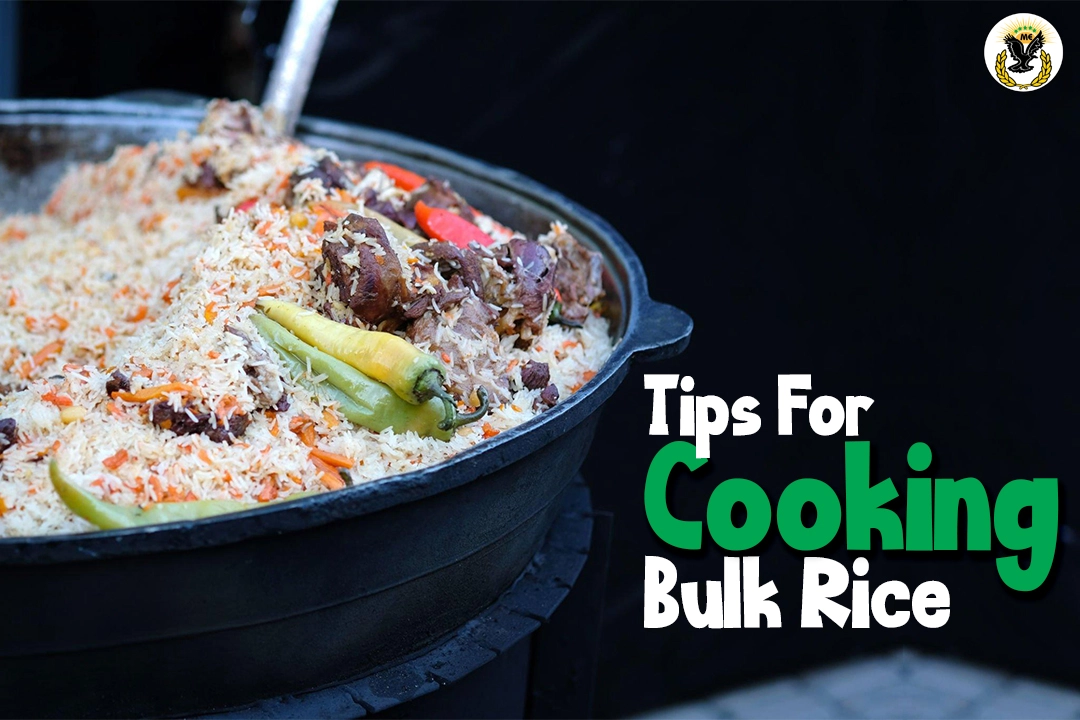 Conclusion
Mehmood Gold Enterprises is your trusted wholesale rice dealer and supplier with over three decades of experience. We offer a wide range of high-quality rice varieties sourced directly from trusted farmers. Our rice is stored in optimal conditions, packaged in airtight containers to preserve freshness, and has a recommended shelf life of 2 years. Trust us for your bulk rice needs and enjoy the convenience and cost-effectiveness of purchasing from a reputable supplier.
Frequently Asked Questions
Q: How can buying rice in bulk save me money?
Ans: Purchasing rice in larger quantities often results in lower unit prices, allowing you to save money in the long run.
Q: How do I ensure the quality and freshness of the rice when buying in bulk?
Ans: Mehmood Gold Enterprises prioritize freshness by storing its rice in optimal conditions and packaging it in airtight containers to maintain its quality.
Q: Can I choose from different rice varieties when buying in bulk?
Ans: Yes, Mehmood Gold Enterprises offers a wide range of rice varieties, including short grain, Basmati white rice, Basmati steam rice, 1121 white Basmati sella rice, and Basmati blended white rice.
Q: How should I store bulk rice to maintain its freshness?
Ans: To maintain the quality of bulk rice, store it in a cool, dry place in airtight containers to prevent moisture and pests. Different rice varieties have varying shelf lives, so check the packaging for recommended storage durations.
Q: Can I customize my bulk rice order to meet specific requirements?
Ans: Yes, at Mehmood Gold Enterprises, we understand that different customers may have specific preferences or requirements. We can work with you to customize your bulk rice order to meet your specific needs.
How To Get A Quote?
Are you interested to get a quote from Mehmood Enterprises? No worries, We are here to help:
➡Contact: Get in touch with us directly from the website "Contact Us" button.
➡Email: Send us mail at info@mehmoodenterprises.com.
➡Whatsapp: You can also communicate with us using Whatsapp at +92 321 372 2626.
➡Facebook: Just click the Messenger Icon on the right lower side to chat with us on Facebook.